MOTER Technologies Inc. introduces a secure data exchange platform that brings telemetry data from connected cars to the insurance industry, enabling you to use data science to power new solutions for risk assessment, cost modeling, and more. The platform combines MOTER's data science software and NXP's GoldBox service-oriented gateway reference design to target the needs of the automotive and insurance industries. MOTER's software offers advanced risk algorithms to create market-making driver insights for insurers and mobility companies. GoldBox offers high-performance computing and real-time network performance, while also providing support for mass storage and machine learning (ML) expansion.
MOTER's software running on NXP's GoldBox offers many potential benefits to the insurance industry, including:
New opportunities to create products that monetize connected car data.
Cost reductions from automating driver risk evaluation and the claims process.
Individualized risk profiling using machine learning and computer vision to improve underwriting.
Real-time cloud-based support for fleet management and fraud detection.
Reports on vehicle health and safety features, such as mileage, ADAS, and battery degradation.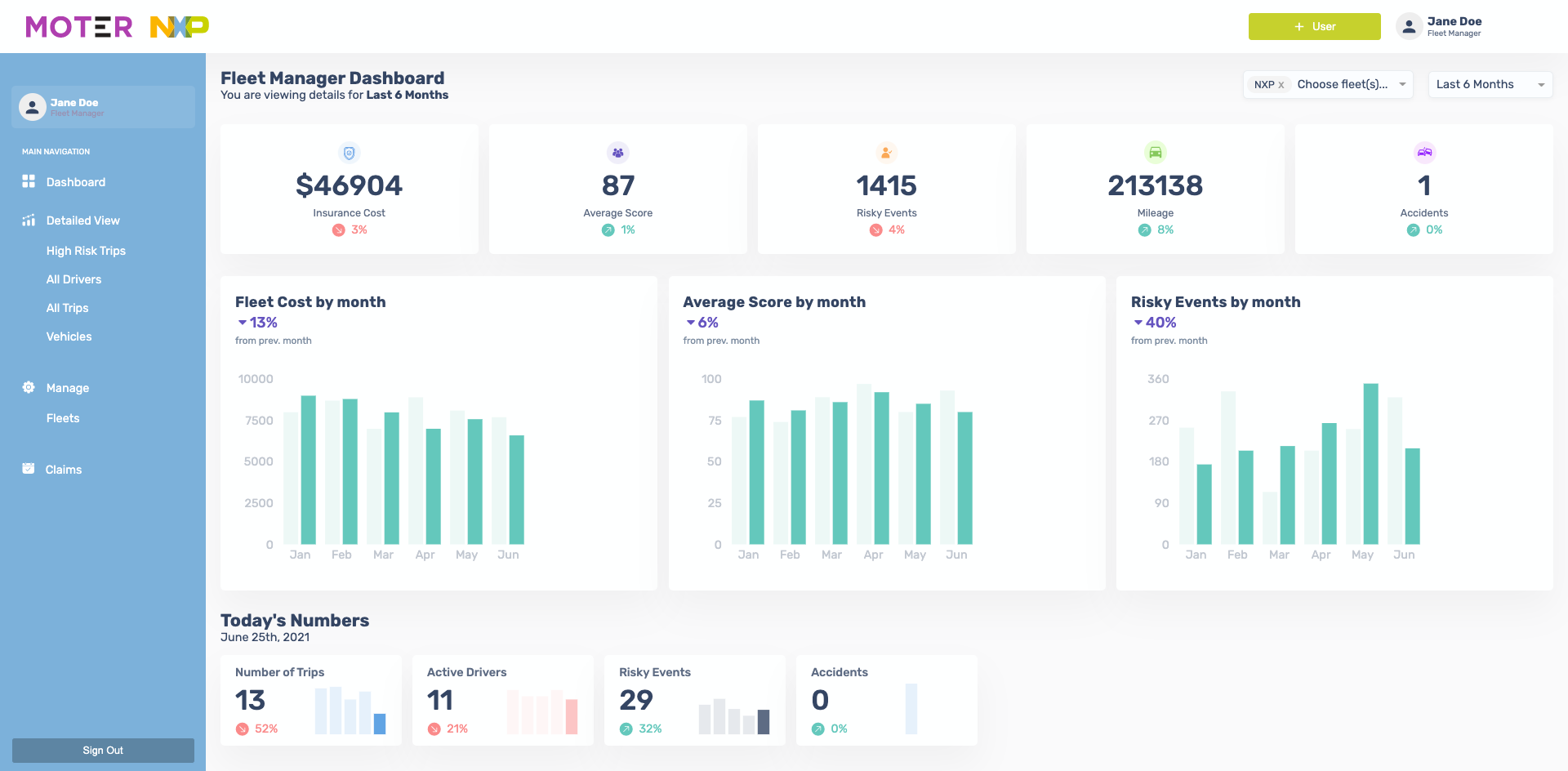 By providing the insurance industry with a more detailed and broader automotive dataset and accurate insights into driver behavior, MOTER and NXP's partnership is uniquely positioned to help drive the development of next-generation analytics tools for actuarial analysis, insurance claim handling, and mobility products.
Connected vehicles today can generate terabytes of data on an hourly basis. About 30% of all new vehicle insurance policies involve the use of telematics data. MOTER software aims to leverage the telemetry data collected by the GoldBox to derive risk profiles and create evaluations that the insurance industry can use for more precise underwriting and modeling. MOTER software also provides a cost-effective data platform with sufficient performance and security for carmakers and other business applications.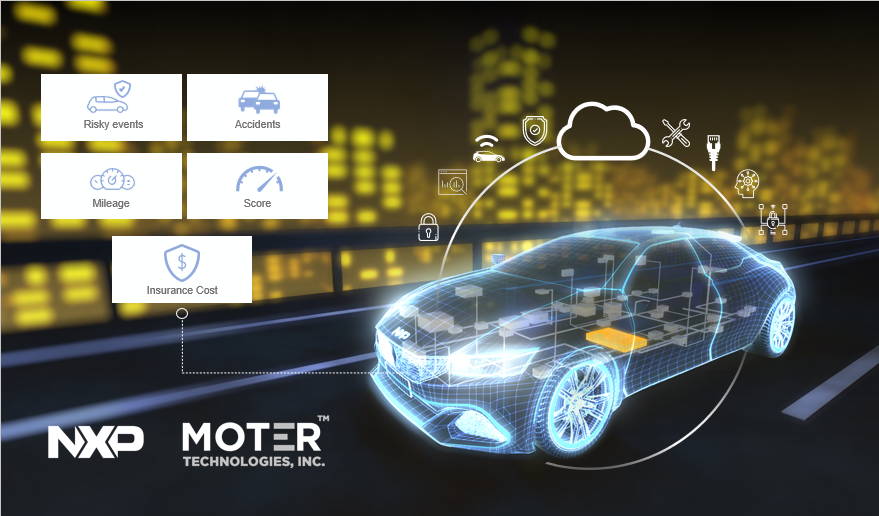 "Vehicle data will power new automotive business opportunities in the near future, similar to the apps proliferation and big data insights provided by the smartphone over the past decade. To make this happen requires a vehicle processing platform that can offer the security, edge processing and network acceleration required to deliver it. Our work with MOTER Technologies is providing access to vehicle-wide data that will drive new automotive insurance innovations." – Brian Carlson, Global Marketing Director for Vehicle Control and Networking Solutions at NXP.